Rejuvenate with Jeuveau: Enhance Your Natural Beauty
Jeuveau is an advanced new injectable for those concerned about their aging appearance. It works to reduce the facial lines and wrinkles caused by natural aging, helping you reclaim a youthful look. In as little as one session you can experience a dramatic improvement in your skin's smoothness and elasticity, reducing the appearance of wrinkles while adding volume to areas that have already started to sag. With its fast-acting results and reduced risk of side effects, Jeuveau can help you maintain a more youthful complexion with minimal time and effort. Contact our New Horizon Med Spa office in Chandler, AZ to learn more!
Jeuveau Before and After | Proven Results and a Youthful Glow!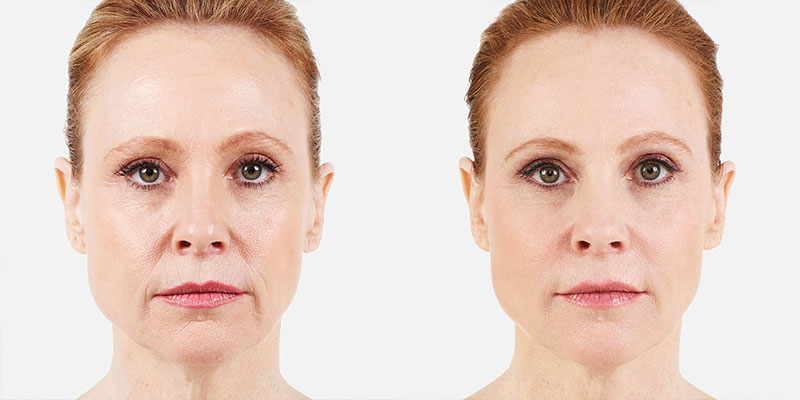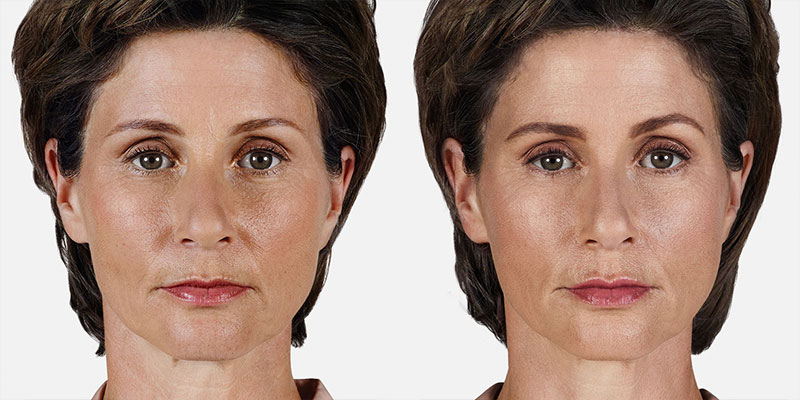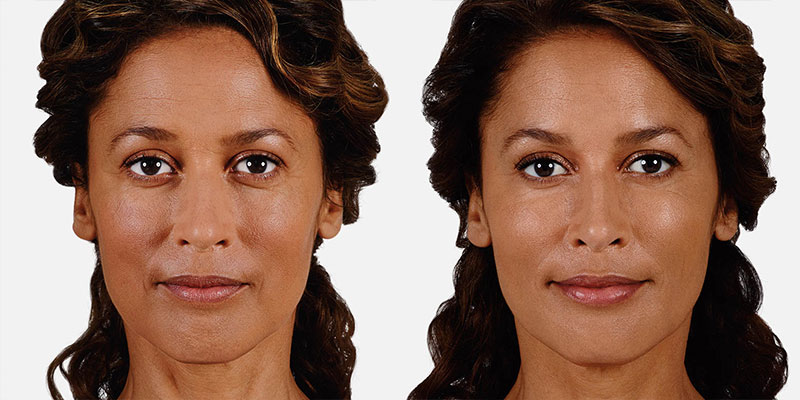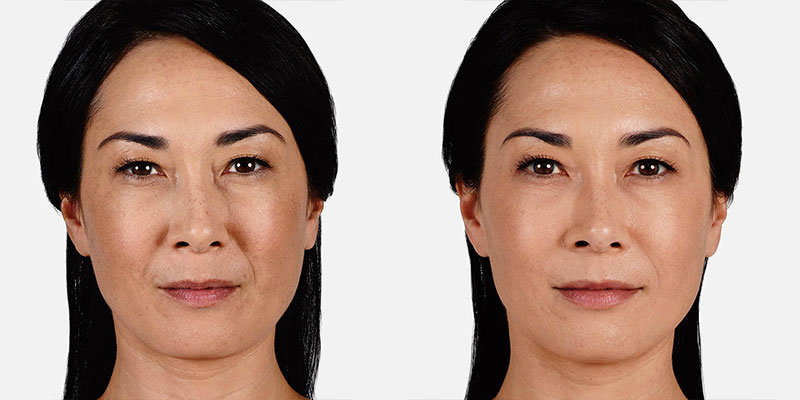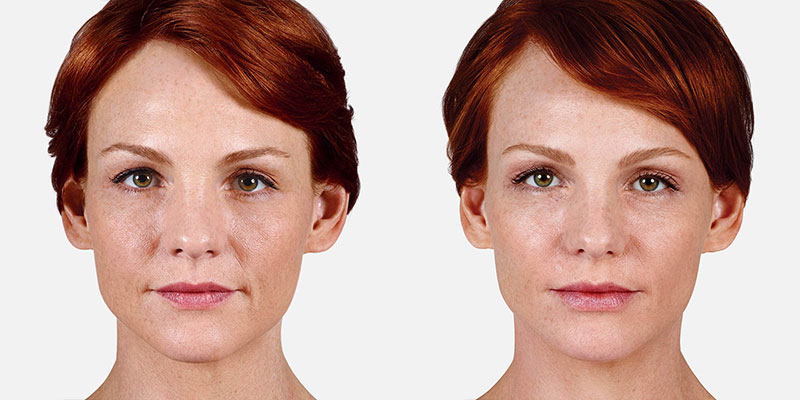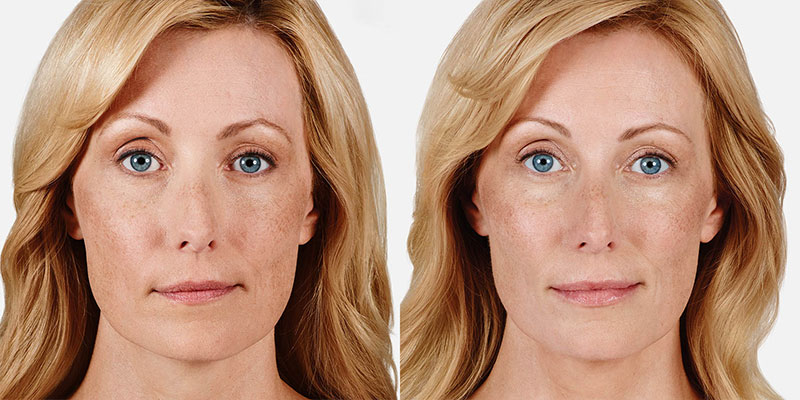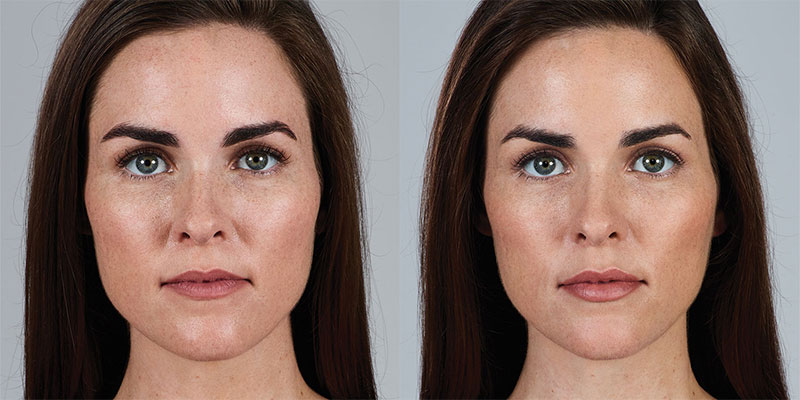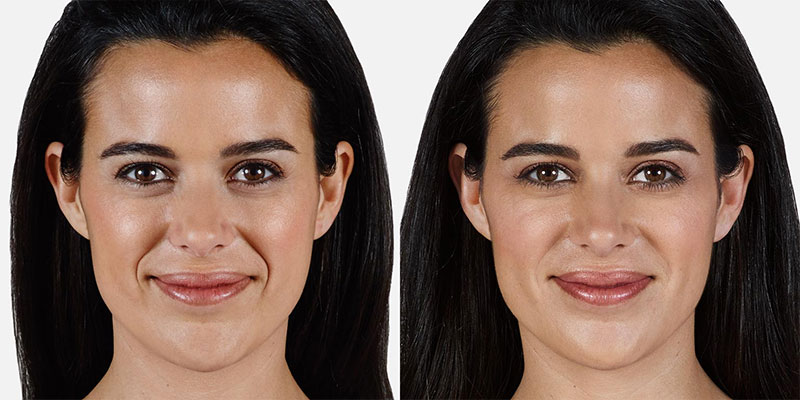 How Jeuveau Works?
Jeuveau is a prescription medication used to reduce the appearance of wrinkles on the face. It is an injectable form of botulinum toxin type A, which works by blocking the nerve impulses that cause muscles in the face to contract. This results in smoother skin, fewer wrinkles, and facial contours that appear more youthful. It has been studied in clinical trials for its safety and efficacy in treating wrinkles around the eyes, forehead furrows, and nose-to-mouth lines. Our New Horizon Med Spa patients report noticeable improvement within a few days after treatment, with effects lasting up to four months before another touch-up is needed.
What Is Jeuveau Used For?
Jeuveau is most commonly used to treat frown lines between the eyebrows, forehead wrinkles, and crow's feet, but it can also be used to reduce the appearance of other facial wrinkles and folds. It is designed to offer results that are natural-looking, with results visible within three days of treatment and continuing improvements over the course of four months. Additionally, Jeuveau has been shown to last for up to six months or more following treatment, depending on the individual patient's age, lifestyle habits, and skin type.
Are You a Candidate?
In order to be eligible for treatment, you must be aged 18 or older, in good overall health, and have realistic expectations about the outcome. Additionally, you must not have any active skin infections or severe allergies in the injection area.
Choose New Horizon Med Spa and Refresh Your Look!
New Horizon Med Spa in Chandler, AZ is the perfect self-care treatment destination for anyone looking to try out Jeuveau to reduce the signs of aging. Our team of medical professionals are knowledgeable and experienced in providing custom treatment plans tailored to meet your individual needs. Feel more youthful and enhance your natural radiance with Jeuveau, book your appointment today!
Frequently Asked Questions
What are the Jeuveau side effects?
The most common
side effects
include redness and swelling at the injection site, itching or rash near the injection site, headache or pain at the injection site, and minor drooping of eyelids or eyebrows that usually resolves within three weeks.
Jeuveau after care, what do I need to do?
To help ensure the best results after treatment, patients should avoid alcohol, strenuous exercise and sun exposure for several days.
What is Jeuveau?
It is a neuromodulator designed to improve the appearance of wrinkles and create a more youthful look. It works by temporarily relaxing muscles in and around the injection site. Commonly injected into frown lines between eyebrows, crow's feet around eyes and forehead wrinkles, Jeuveau can reduce wrinkles for up to four months or longer with repeated treatments.
How long does Jeuveau last?
The results typically last up to 4 months before needing additional treatments for continued results.
How long does Jeuveau take to work?
It typically begins working within 24-48 hours after treatment, but full results can take up to two weeks to be seen. The effects generally last three to four months before needing additional treatments for continued results.
Where can Jeuveau be injected?
The injectable can be injected into areas such as the forehead, crow's feet around the eyes and frown lines between eyebrows to provide a more youthful appearance for up to four months or longer with repeated treatments.
Jeuveau vs Botox, which is best?
Jeuveau and
Botox
are both popular injectable treatments used to reduce the appearance of wrinkles and fine lines. But which one is best? Both have their advantages, but they also differ in terms of how long they last and other key considerations. Ultimately, it depends on your needs and goals since each patient responds differently to both treatments. Give us a call, and let's discuss your aesthetic goals to determine which may be best suited for you.