Revive Youthful Radiance With Restylane Phoenix, AZ
We are thrilled to offer Restylane treatment for those struggling with the signs of aging since it helps restore lost facial volume and smooth away wrinkles. It also has the added benefit of providing a natural-looking result, giving you a refreshed and youthful appearance. Contact our New Horizon Med Spa in Chandler to book your age-defying consultation with one of our medical professionals today! Our patients are consistently satisfied with their Restylane before and after results.
Restylane Achieves Beautiful, Natural-Looking Results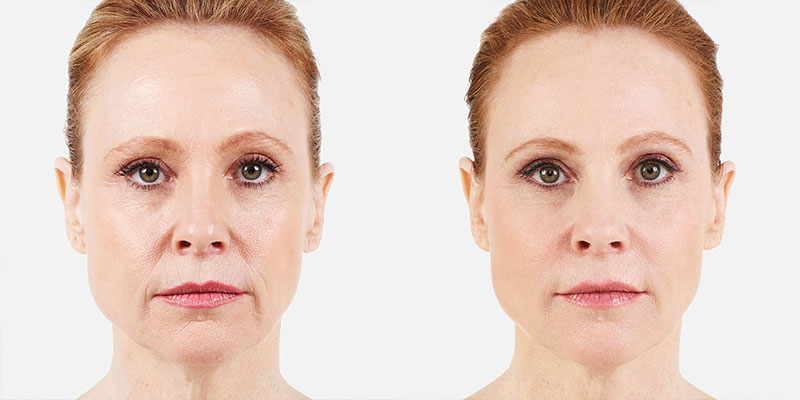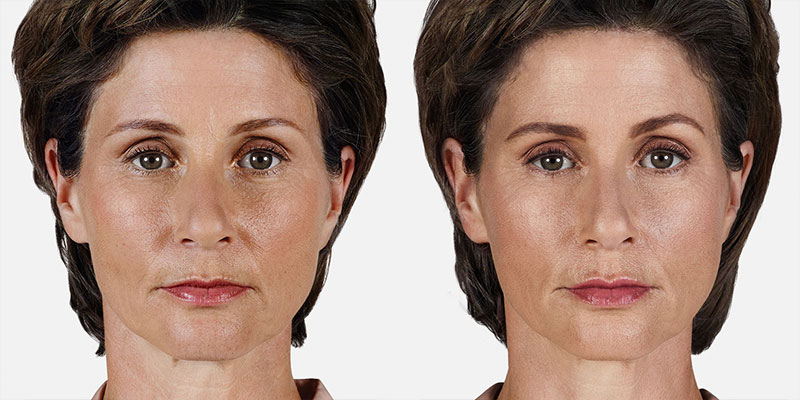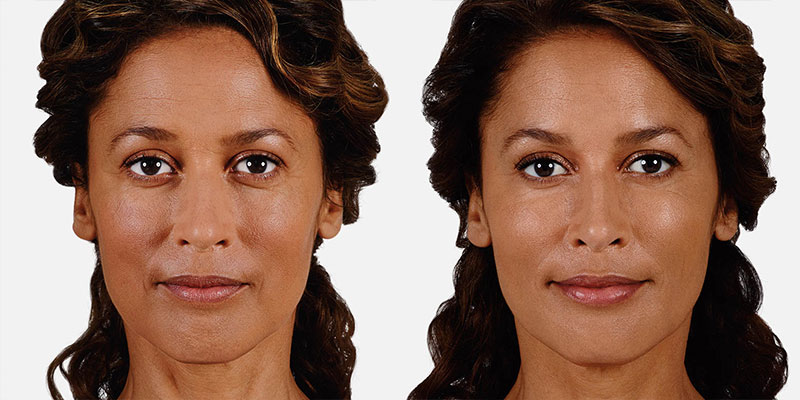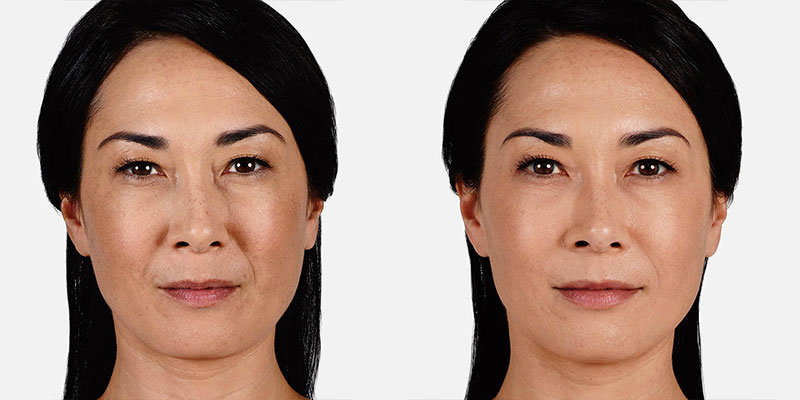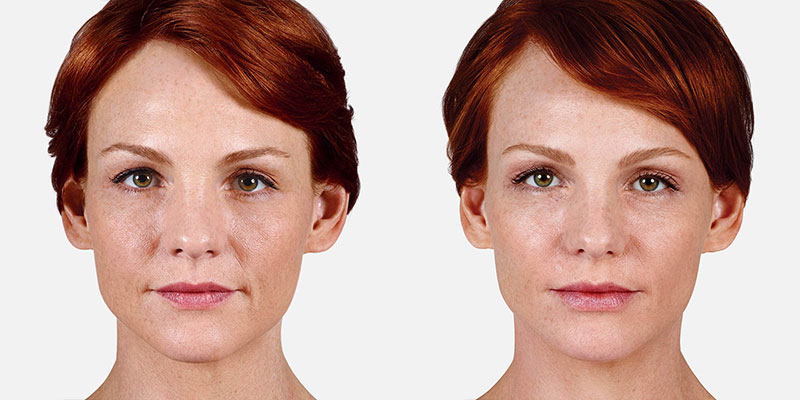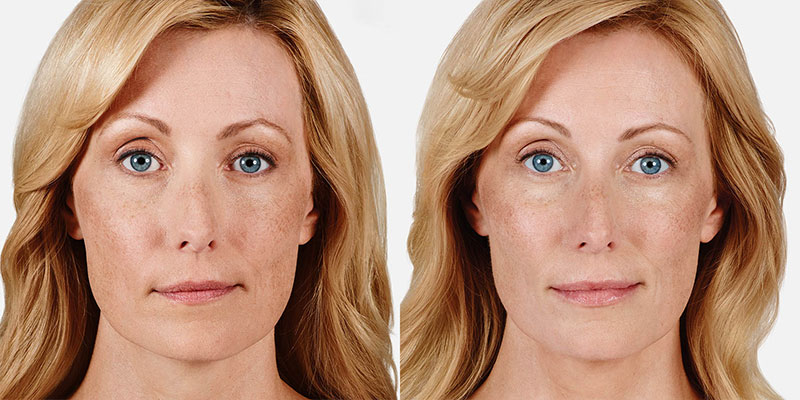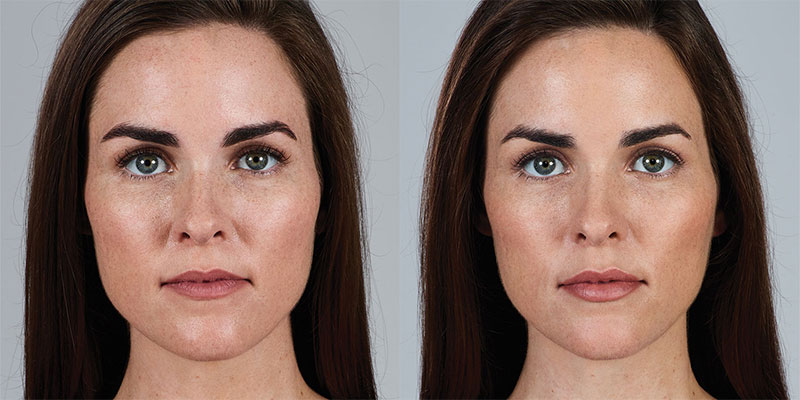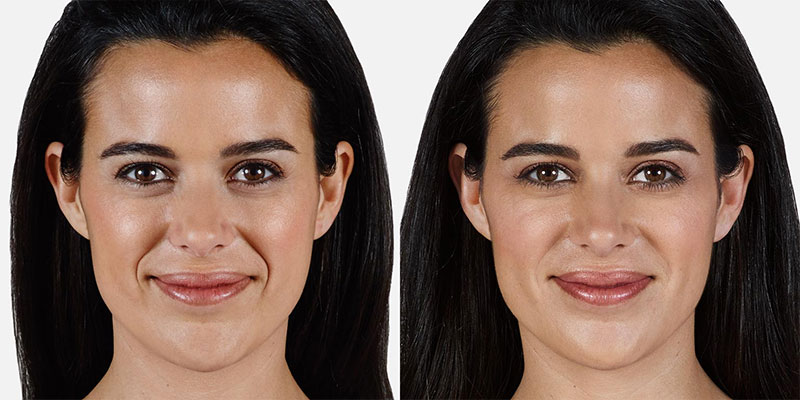 How Restylane Works?
Restylane is an injectable filler used to reduce the appearance of wrinkles, add volume and enhance facial contours. It works by adding hyaluronic acid (HA) into the skin, which stimulates collagen production and helps keep the skin hydrated and supple. Restylane filler treatment is a non-surgical procedure that can be done in as little as 30 minutes with minimal discomfort at our office in Chandler. Our patients are often stunned when they see the instant smoothing of fine lines and wrinkles due to the added volume, and the immediate lift for a more youthful look!
What Is Restylane Used For?
This dermal filler adds volume to the skin and smooths away moderate to severe wrinkles such as forehead lines, frown lines, "smile" lines on the sides of the mouth, and marionette lines that go from the corners of the mouth to the chin. The treatment can even plump up thin lips or enhance deep folds around the nose and mouth.
Additionally, it can add shape and definition to cheeks for better contouring results. Its effects are immediate and long-lasting depending on where it's applied; typically lasting 6 months in areas that have more frequent movement such as lips or up to 18 months in areas where there is less movement like nasolabial folds.
Are You a Candidate for Restylane Fillers?
A thorough consultation with our medical professionals is needed to ensure you are an ideal candidate for Restylane filler treatment. Generally, if you are in good health, have realistic expectations, and are frustrated by your aged appearance due to fine lines, wrinkles and sagging skin texture. This treatment may be an ideal solution.
Choose New Horizon Med Spa for Age-defying Beauty Solutions!
You'll find the best Restylane treatments available at New Horizon Med Spa in Chandler, Phoenix. Our experienced and highly trained medical professionals are dedicated to providing exceptional care with outstanding results.
Our state-of-the-art facility is equipped with the most advanced technology, allowing us to deliver the safest, most effective treatments possible. Restylane injections can help to reduce wrinkles, fine lines, and other signs of aging. With our years of experience and expertise in aesthetic medicine, we will be able to customize a treatment plan specifically for your needs. Book your appointment today!
Frequently Asked Questions
How long does Restylane last?
Restylane typically lasts
anywhere from 6 to 12 months depending on the injection area and the individual's lifestyle habits. In nasolabial folds, results can last for up to 18 months!
How much is Restylane?
Several factors influence the cost of treatment; therefore, it is difficult to pinpoint an exact price. Influencing factors include the number of treatment sessions, treatment area size, your provider's experience, and location. Pricing is discussed in detail during your consultation.
Is Restylane safe?
Yes, it is considered a safe dermal filler and is
FDA-approved
. However, there are risks such as infection or an allergic reaction.
Restylane vs
Juvederm
, which one is best?
Both products are non-animal-sourced hyaluronic acids that are highly biocompatible with human tissue, making them very safe options for those looking for aesthetic enhancement procedures. Ultimately, both options offer excellent solutions for various cosmetic concerns but your doctor will assess your needs and decide which product will best achieve your goals.