Pelleve
Pelleve is an FDA cleared radiofrequency device used to tighten the skin. The procedure is non-invasive and uses this radiofrequency technology to deliver heat deep into the skin, promoting new collagen production and ultimately tightening the skin to soften fine lines and wrinkles.
Pelleve is most effective on the face and neck and is often used to treat:
"Crow's Feet" around the eyes
Smile lines
Sagging skin on the jawline
Sagging cheeks
Forehead lines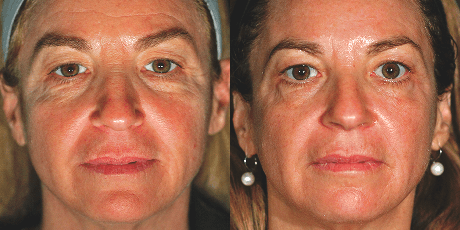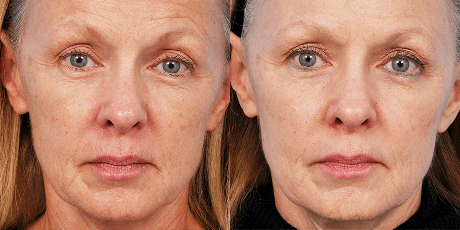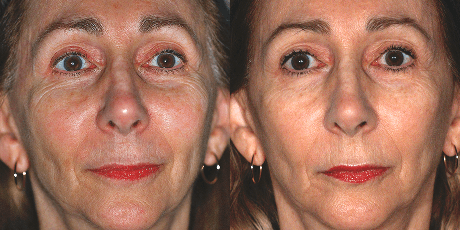 We frequently offer Pelleve in conjunction with other non-invasive, skin-enhancement procedures including facial peels and fillers. Combining Pelleve with these treatments often boosts results for our patients and gives the most noticeable change in the face and neck.
During treatment, most patients experience a slight warming of the skin, however the procedure is virtually painless. One complete treatment takes about forty-five minutes and no topical anesthetic is required. Immediately following the procedure, patients are free to resume normal activities. You may experience redness and mild swelling, however Pelleve delivers results with the luxury of having absolutely no down-time for the patient.
Pelleve™ FAQ
What is Pelleve™?
We're excited to introduce the latest in non-invasive wrinkle reduction technology at our Chandler office, close to Phoenix. Our FDA-approved radiofrequency device is designed to gently diminish wrinkles and tighten sagging skin for an extended period of time. By delivering waves of radiofrequency energy deep into the dermis, Pelleve™ boosts collagen production, offering rapid results and visible tightening. Pelleve treatments reveal smoother and more youthful skin on the face and neck.
Am I a candidate for Pelleve™?
Our professionals recommend Pelleve™ for individuals who are seeking a more youthful appearance but aren't quite ready for a facelift. Pelleve™ offers a low cost alternative to a face-lift. As opposed to surgery, Pelleve is a "no downtime option" that involves a comfortable treatment session. If you are looking to achieve a firmer, glowing complexion while maintaining realistic results, Pelleve™ may be suitable for your needs.
What is a Pelleve™ treatment like?
During your comfortable Pelleve™ session at our Chandler office, close to Phoenix, you may experience a gentle warming of the skin as the device targets your concerns. Each treatment lasts 45 minutes. When performed by a qualified physician, the procedure results in little to no side effects. Mild swelling and redness may result but should subside quickly. Immediately following treatment you are free to resume your daily activities.
What results should I expect from Pelleve™?
Pelleve™ Skin Tightening and Wrinkle-Removal System is one of the few non-invasive treatments to offer immediately noticeable results. After just one quick session, you'll experience smoother, firmer skin, and a reduction of fine lines and wrinkles on the face, neck and chest. Unlike other treatments, Pelleve™ doesn't require frequent maintenance sessions so it is more affordable in the long run.