Voluma XC
Juvéderm Voluma® XC is a dermal filler that reverses signs of facial aging by restoring volume to the midface. It's very popular among our Chandler patients because:
No downtime is required
Results are immediate and long lasting – up to 2 years!
It's non-invasive and safe
Treatment sessions are fast and pain-free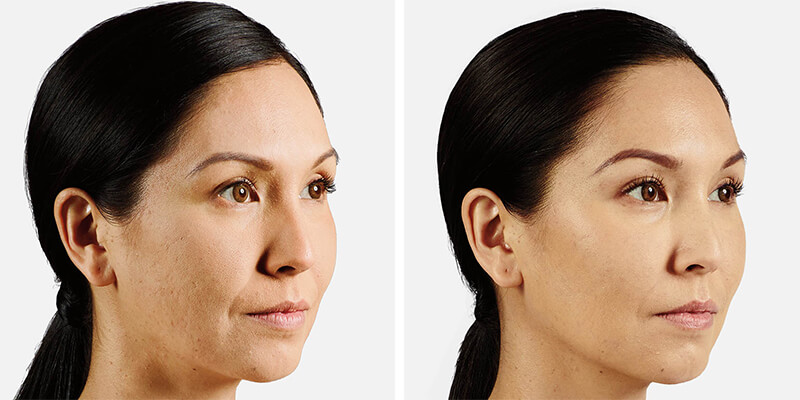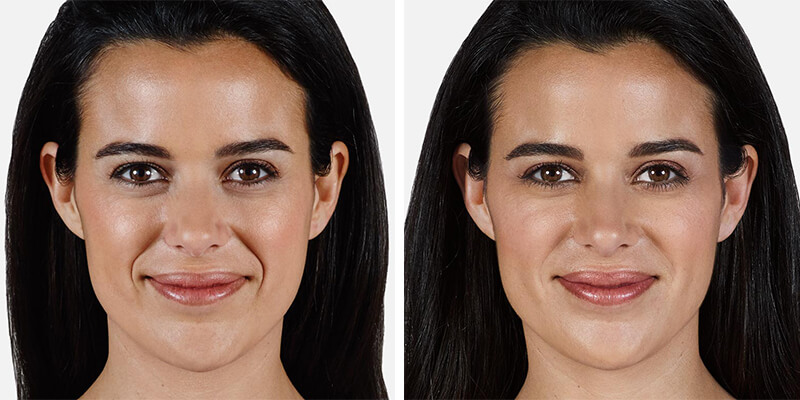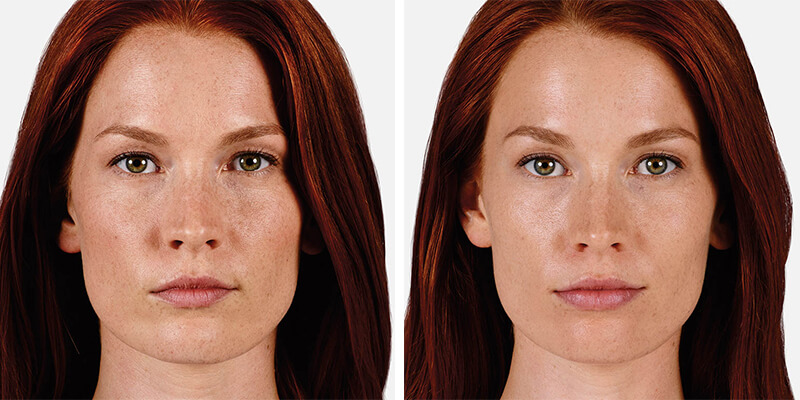 How Voluma XC works
As you grow older, you may notice that your cheeks have lost their youthful roundness and are beginning to sag. As your cheek pads move downwards, your lower face begins to appear heavier. Jowls form along your jawline and the folds around your mouth become deeper and more pronounced. Voluma XC combats these problems by replacing the lost volume in your cheeks to restore a youthful lift. As a more youthful lift is restored, signs of aging on the lower face are erased.
Voluma XC contains hyaluronic acid, a safe and effective dermal filler that can correct signs of aging for up to 2 years. Once it is injected, it acts like an inflated cushion beneath your skin, restoring a youthful lift and fullness to the face.
What to expect during your treatment
Before injecting Voluma XC, a numbing cream will be applied to your cheeks to minimize discomfort. Then Bonnie, Dr. Villa or Dr. Swarup will mark your face with a special pen to indicate where the filler will be injected. The nurse or doctor will then inject the filler deep into your skin beneath the muscles in several locations, following the natural contour of your cheeks. With each injection, they gently massage the area to distribute it evenly under your skin.
After your treatment
Once your treatment is complete, you will be able to resume normal activities immediately. Bruising and swelling are not common with Voluma XC, but if it does occur it usually dissipates completely within three days. The effects of Voluma XC are immediate, but it may take a few weeks to see the full results of your treatment. Because Voluma XC is injected so deep within the facial muscles, the results last much longer than other hyaluronic dermal fillers. You can expect to experience the rejuvenating effects of Voluma XC for up to 2 years!
Juvéderm® Voluma XC FAQ in Chandler
How long will Juvéderm® Voluma XC last?
When injected by a qualified cosmetic specialist, the average result from Juvéderm® Voluma XC typically lasts up to 2 years. Optimal results may last longer depending on-
Patient's age
Your physiology
Whether you smoke, or are frequently exposed to UV rays
Experience of your plastic surgeon
Are Juvéderm® Voluma XC injections painful?
At New Horizons Med Spa in Phoenix, our medical professionals use the newest techniques to ensure comfort throughout your injections. Patients receive a topical anesthetic and ice packs during the injectable procedure so any discomfort is quickly diminished.
What side-effects are related to Juvéderm® Voluma XC?
Juvéderm® Voluma XC is the only filler recommended by the FDA for instant volume in the cheek area. The dermal injectable features Hyaluronic acid(HA), a natural complex sugar that has been used for many years and has been proven safe by clinical studies. Since HA is already found in the human body, there is no chance of an allergic reaction. However, as with any injectable there is a chance of redness, swelling and bruising at the injection site. Discomfort and irritation normally subsides within a few days of your Juvéderm® Voluma XC treatment.
Should I get Juvéderm Voluma XC injections?
New Horizons Med Spa has a friendly staff and a highly regarded team of Registered Nurses and Board Certified Physicians. Their state-of-the-art equipment, high-grade dermal fillers and extensive experience with non-invasive procedures will help you regain your youthful appearance. If you are concerned about facial volume-loss, hollowed cheeks, or facial contouring, please
contact
our Chandler office in the Phoenix area today.