Say Goodbye to Lines & Wrinkles with Juvéderm™ at our Chandler Med Spa
We are proud to offer Juvéderm at our Chandler Med Spa. Juvéderm is a fairly new facial procedure that leaves your skin feeling renewed. Our board-certified physicians of New Horizon Med Spa carefully and safely administer Juvéderm treatments as clients relax in our elegant atmosphere. Our doctors use facial syringes loaded with hyaluronic acid that rejuvenates skin and replenishes your damaged cells.
Juvéderm is mixed with Lidocaine to create a painless procedure. The smooth, gel-like dermal filler employs a combination of water and natural ingredients that accentuate your skin's beauty.
Juvéderm Offers Smooth, Natural Results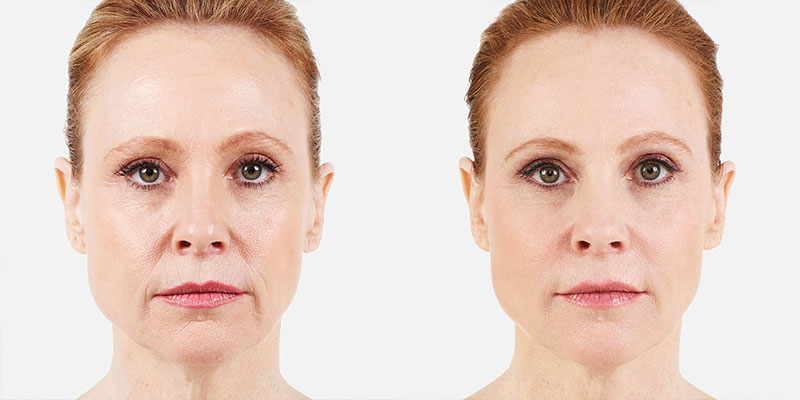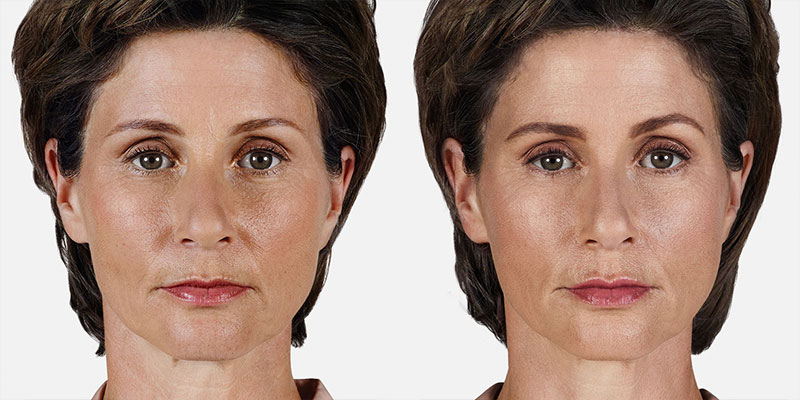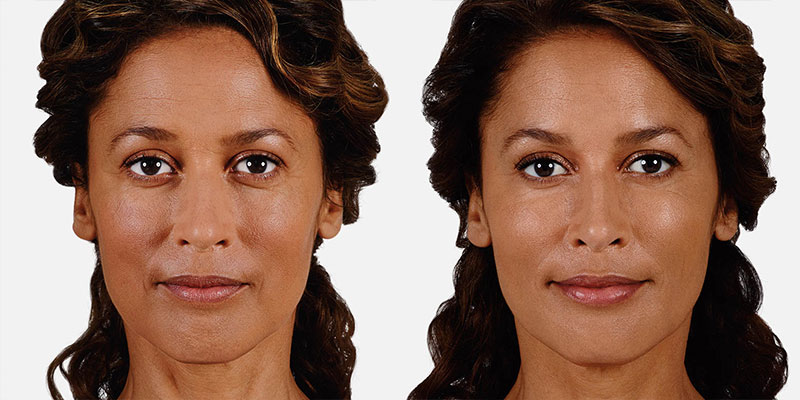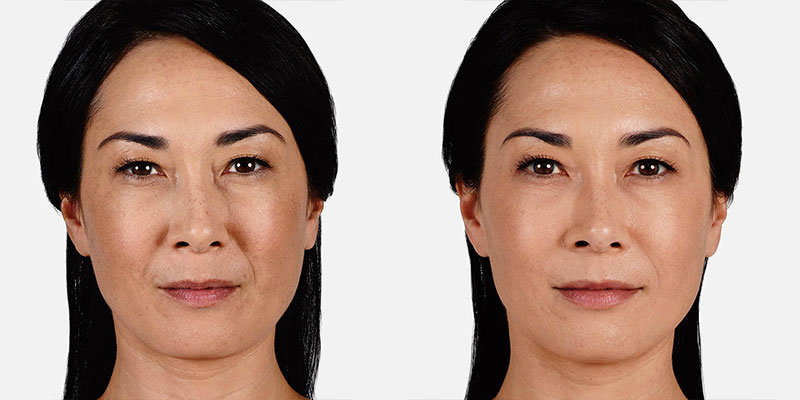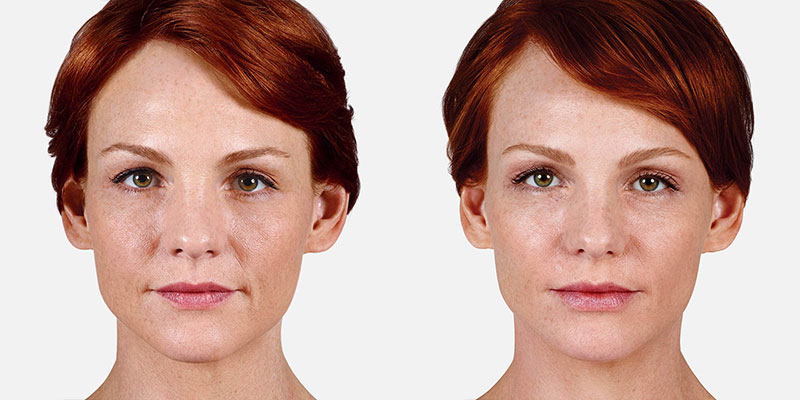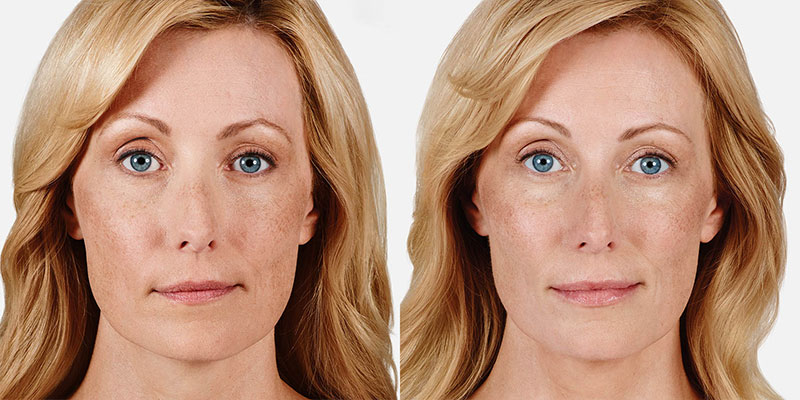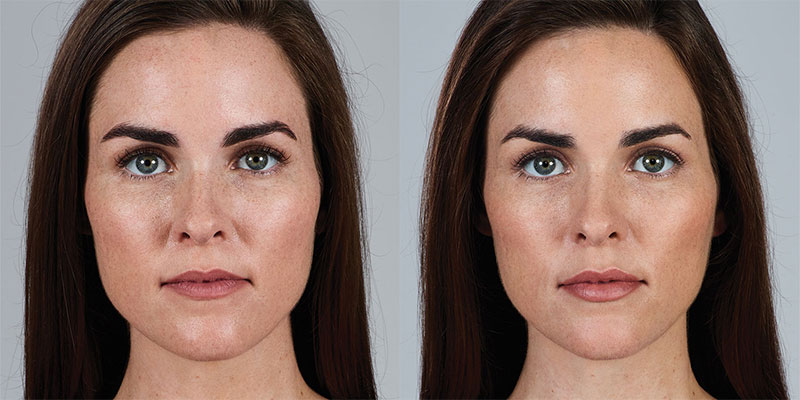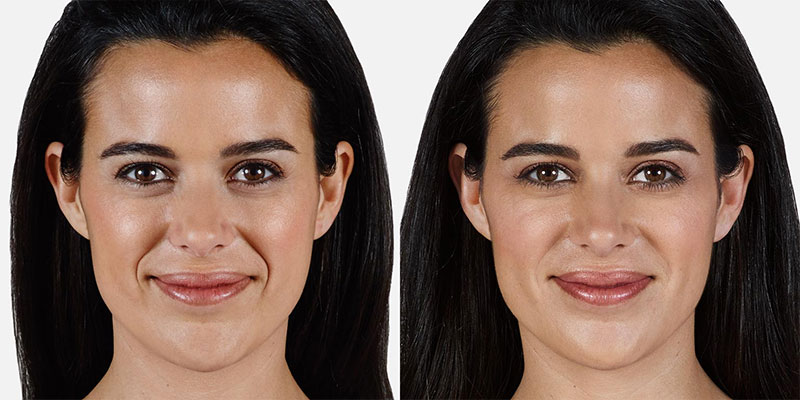 How Juvéderm Works
As you grow older, the sun and elements wreak havoc on delicate facial skin by destroying healthy hyaluronic acid. Acne scars, age spots, wrinkles and frown lines don't have to be permanent. Once you begin treatment at our facility, we use the FDA- approved filler to reverse the effects of the aging process.
A dermal filler that contains hyaluronic acid (HA) combats damage that has been done to your face, flawlessly repairing skin tissue. Juvéderm isn't harsh; the serum delivers a much-needed burst of moisture to every layer of your skin.
Since our Juvéderm treatments contain an anesthetic, they are fairly painless. Patients can normally return to normal activities on the same day as the procedures. If there are any adverse side effects, they will repair themselves within one to three days.
Where can it be used?
Juvéderm is excellent for improving elasticity and facial volume. We use it along nasolabial folds and hollow areas of your cheeks and face to restore suppleness. Our expert injectors seamlessly erase unsightly scars, crows feet and fine lines with adept skill. This treatment leaves lips fuller and our client's faces happier than ever.
Ideal Candidate for Juvéderm at Our Phoenix Area Med Spa
Juvéderm is a great option for almost anyone looking for better skin. The dermal filler is non-allergenic and vegan. Our team suggests Juvéderm if you'd like to augment your lips or reduce the appearance of fine lines and wrinkles.
We recommend this revitalizing skin treatment to anyone who wants to have healthier skin. Juvéderm remains the only hyaluronic acid filler on the market approved by the FDA to keep your face fuller for up to a year. If you're looking for a comfortable, safe way to remove those annoying wrinkles from your skin, Juvéderm is the answer. Want to learn more? Just contact our office to learn more about Juvéderm treatments at our Chandler Med Spa, accessible from all Phoenix communities.
FAQ
What is Juvéderm?
Juvéderm is a FDA-approved facial filler composed of Hyaluronic acid, a natural component of skin that is depleted as we age. We utilize Juvéderm in our Chandler Med Spa to combat aging and rejuvenate your appearance. Since the facial filler is equipped with lidocaine, this procedure is both comfortable and effective.
What areas does Juvéderm address?
When administered by our expert technicians, the dermal filler restores volume in: cheekbones, eye hollows, crow's feet, frown lines, laugh lines and lips. Each treatment safely adds elasticity, moisture and youth to your tired, aging features.
What side effects are associated with Juvéderm?
Though bumpiness following injection is extremely rare, it can happen when treatment is not administered by an experienced technician. To keep side effects at bay, we recommend having your Juvéderm injections at New Horizon's Med Spa in Chandler, under the supervision of our experienced medical team.
How long does Juvéderm last?
You'll have smoother and more hydrated skin after being injected by Juvéderm by our experienced medical technicians. This dermal filler smooths folds and minimizes wrinkles and creases for up to a year following treatment. After undergoing Juvéderm treatments at our Phoenix area Med Spa, patients look and feel rejuvenated.
What is recovery like?
Juvéderm is a lunch time procedure and patients can resume regularly scheduled activities after leaving our Chandler medical spa. Beautiful results should begin to reveal themselves the same day as treatment, after minor swelling and redness subside. Patients can appreciate full volume and skin rejuvenation in the 2 weeks following the Juvéderm procedure.